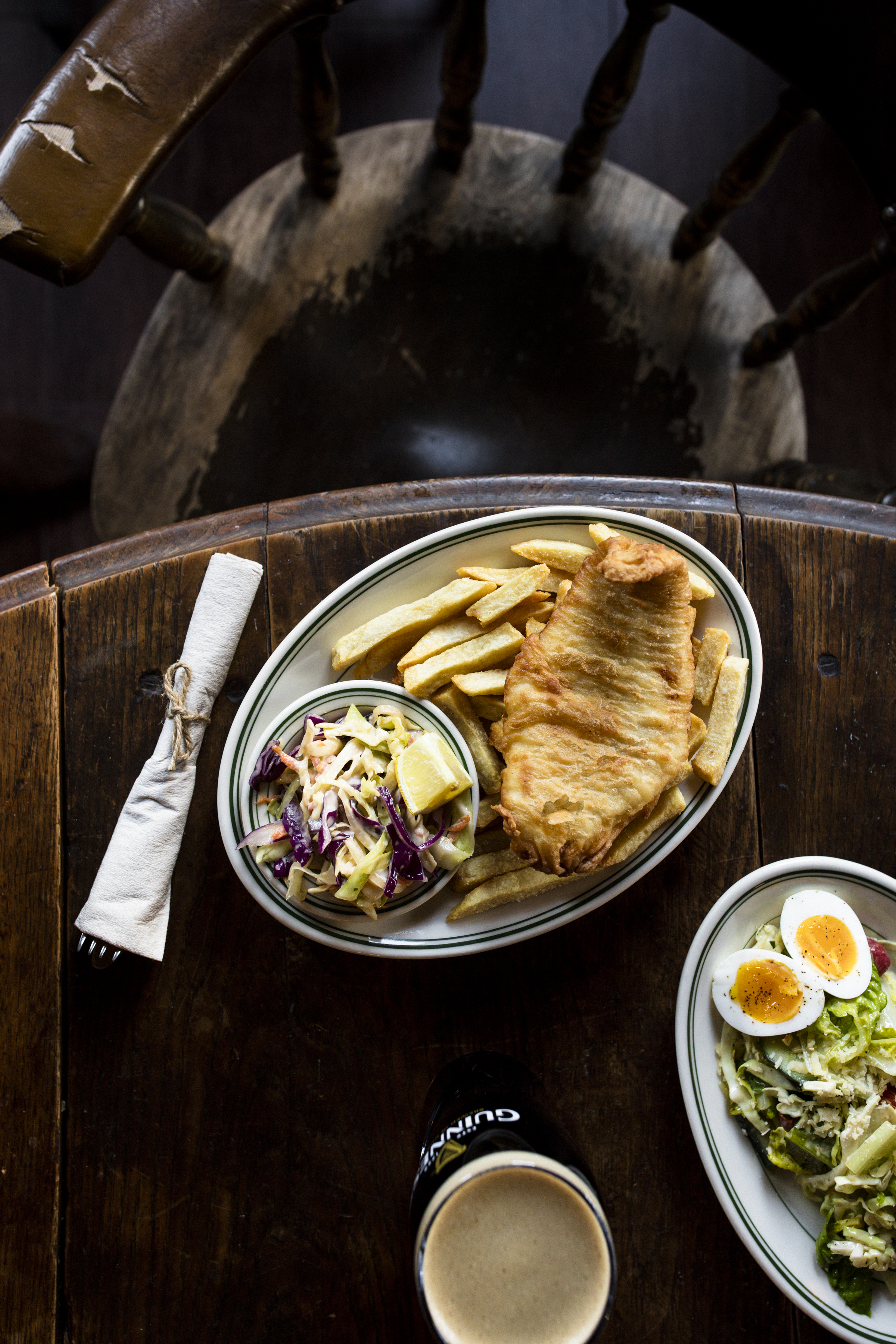 Oakland's favorite
Irish Pub
Sláinte (slawn-cha) is an authentic Irish pub offering a menu of traditional Irish cooking and classic cocktails in the heart of Jack London Square.
Céad mile fáilte! (A hundred thousand welcomes!)
Sláinte exists to bring the hospitality, traditions, and cuisine of Ireland to Oakland, California. Jackie Gallanagh, our pub owner, was born and raised in County Donegal, Ireland. She created the pub's menu using her family recipes and then expanded it with other amazing dishes that use both imported & locally-sourced ingredients. Our authentic Irish food is delicious and we serve a traditional breakfast all day every day!
Our bartenders serve both classic and modern cocktails and we feature a wide selection of Irish whiskey, other premium spirits, and local & imported beers. Our Irish coffee is out of this world and our Guinness is poured right every time!
We hope you will come to know Sláinte as a place to call home. Pull up a stool, sip on a pint, throw some darts, relax by the fire, and enjoy a home-cooked traditional Irish meal. Stop by for traditional live Irish music every week, or for the occasional international, Irish, or local sports matches that we broadcast on multiple screens throughout the pub. Check out our events page for more - there's always something going on. We're bringing fun and music to Oakland the Irish way - craic agus ceol!
Phone
Location
Hours
MON: CLOSED
TUES-THUR: 12PM-11PM
FRI: 12PM-2AM
SAT: 10AM-2AM
SUN: 10AM-11PM
Press
"It gave the impression that the bar, despite having been open only since April, was a longtime gathering spot for a community. A haunt. A place with regulars. Maybe that makes it authentically Irish."
"Oakland is about to receive an Irish pub in the form of Sláinte (pronounced slahn-cha, Gaelic for "good health, or cheers."). It will join the Jack London Square drinking contingent at 131 Broadway, bringing traditional pub fare and drinks to the people."
"My first bite of crackling cod in Sláinte's homey plate of fish and chips sold me completely, especially when paired with a perfect draught of Guinness."
"That Irish Breakfast, tho: it's got two fried eggs, a bowl of beans, a roasted half tomato, black and white pudding, bacon and Irish sausage, house-made Irish soda bread buttered with Kerrygold, and a potato pancake known as boxty. It's $16 worth of coronary thrombosis on a plate, and it's terrific."  
"That authenticity brings tears to the eyes of the Irish expats who enter – especially moving seems to be the display of Taytos crisps that hang by the bar. Gallanagh imports the 'only-in-Ireland' product and underestimated their emotional impact. Equally affecting are the Irish-born Gallanagh's house made traditional Irish dishes."  
"Ignore the tourist lines at the Buena Vista; Oakland now has the Bay's best Irish Coffee at its recently opened Irish pub, Sláinte. Enjoy a perfect combination of fresh whipped cream, Powers Irish whiskey and Oakland's own Bicycle Coffee for an ideal sipper to defeat the Bayfront chill in Jack London Square."
"Try chips in curry sauce, the all-day Irish breakfast platter, with Irish pork sausages, rashers, black and white pudding (shipped straight from Ireland) and house-made soda bread, or Gallanagh's family recipe for shepherd's pie. Save room for that dense, delicious Guinness ginger cake."
SF CHRONICLE | Bright Spots of 2017 - bay areas best new bars
"Not all of this year's top-notch cocktail bars came in flashy packaging. In Oakland, Jenny Schwarz and Jackie Gallanagh opened Sláinte , a homey Irish pub that's about a lot more than just Guinness and Bushmills. ... A smart collection of Irish whiskeys and a menu of simple, balanced cocktails, quietly inflected with Celtic accents."